COVID-19: TRR 266 Research Insights
Addressing the economic challenges caused by COVID-19
How can we minimize long-term damage to the economic system caused by COVID-19? A question that currently occupies the minds of our politicians, policymakers, CEOs, professionals and citizens. A question to which there is not just one answer, but that needs to be broken down into sub questions and requires careful reflection from different perspectives. We therefore asked our researchers – a group of more than 80 researchers who specialize in taxation and accounting and have different methodological backgrounds – to share their thoughts regarding this burning question. The result: a collection of articles based on current and previous research, ranging from business- to country-level and from economic consequences to standard setting. We hope this collection will offer helpful insights for businesses and politics, and helps the world address these challenging times. Our researchers will regularly add to our collection, so stay tuned!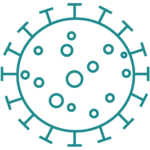 05.05.2020 – How do retail investors respond to the outbreak of COVID-19? The authors use transaction-level trading data to show that investors significantly increase their trading activities as the COVID-19 pandemic unfolds.
Maximilian Müller & Thorsten Sellhorn
30.4.2020 – Due to the Corona crisis, the revenues of many companies are collapsing. In an article in €uro Thorsten Sellhorn discusses the risks for DAX companies. (in German)
27.04.2020 – Joachim Gassen heads the Open Science Data Center of the TRR 266. He discusses three projects the Center has recently launched in response to the COVID-19 pandemic.
Deborah Schanz & TRR 266 Tax Experts
24.4.2020 – Deborah Schanz, on behalf of the TRR 266 tax experts who issued a press release about immediate loss carryback, is interviewed by the Süddeutsche Zeitung. She argues that the loss carryback the German government introduced in response to COVID-19 is insufficient. (in German)
Maximilian Müller & Thorsten Sellhorn
21.4.2020 – Thorsten Sellhorn and Maximilian Müller are interviewed by the German Wirtschaftswoche about the implications of COVID-19 for the financial market. They argue, that at the start of the quarterly season, listed companies should not hide themselves and should provide their shareholders with sufficient information. (in German)
Maximilian Müller & Thorsten Sellhorn
20.4.2020 – An Article in the Frankfurter Allgemeine Maximilian Müller and Thorsten Sellhorn discuss how in the current challenging times the financial markets long for reliable information, offering a piece of financial planning security. (in German)
15.04.2020 – Thorsten Sellhorn reflects on validity challenges for accounting research. Using goodwill research and analogies from the current corona crisis, he discusses how researchers and standard setters can address these challenges as they work towards more evidence-informed standard setting.
02.04.2020 – Using tools described in their earlier work, Hassan, Hollander, van Lent, and Tahoun develop textbased measures of the costs, benefits, and risks listed firms in the US and over 80 other countries associate with the spread of COVID-19 and other epidemic diseases.
02.04.2020 – In a blog for the Institute for New Economic Thinking Tarek Alexander Hassan, Stephan Hollander, Laurence van Lent and Ahmed Tahoun discuss their time-varying, firm-level measure of exposure to epidemic diseases.
28.03.2020 – In an article in the Frankfurter Allgemeine the proposed tax measure of immediate loss carryback, as suggested by our tax experts, is discussed. (in German)
26.03.2020 – Our tax experts have analyzed possible tax measures to accommodate increased liquidity and conclude that immediate loss carryback is an important measure to provide affected companies with short-term liquidity.